PROTEST AGAINST SCOTTISH GENDER SELF-ID PLANS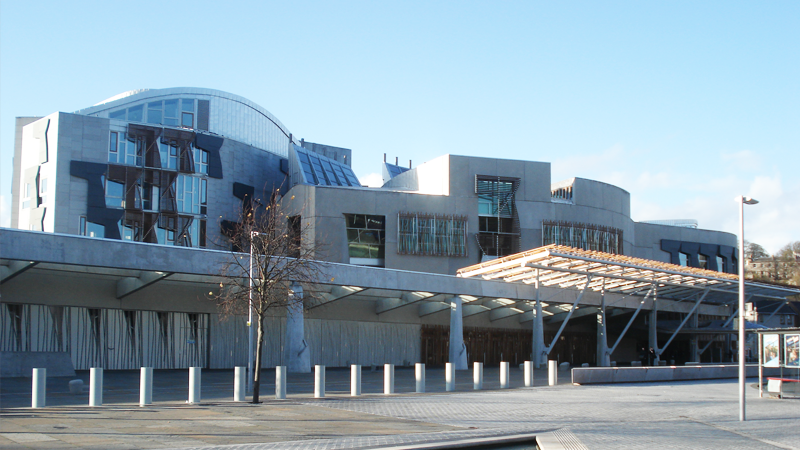 The Scottish Government's plans to speed up legal sex changes saw hundreds of protesters gather at Holyrood earlier this week.
A commitment to liberalise the Gender Recognition Act was made in the recent SNP-Green agreement. The plans would mean someone could change legal sex by their own self-declaration. No medical evidence required. No input from doctors. Just three months living as the opposite sex rather than the current two years. And the minimum age would drop from 18 to 16.
Scotland is the only part of the UK still heading down this self-declaration route. Westminster abandoned the idea last year. We have also seen the Scottish Government's adoption of the trans activists' agenda in its recent schools' guidance designed to normalise being trans. The Scottish Government has even announced you can pick whatever sex you want when you fill in a census form.
Thursday's protesters were alarmed about the implications for women if a biological man can simply declare himself to be a woman. They are legitimate fears.
At C4M, we are focused on the damage the proposals will cause to marriage and the family. If you mess with the definition of male and female you are messing with marriage. Gone is the complementarity between a biological man and a biological woman. Gone are the male and female role models that children need. We must join with those who are standing against these plans.