Labour Shadow Equality Minister Resigns Over Gay-Marriage 'Conscience' Comments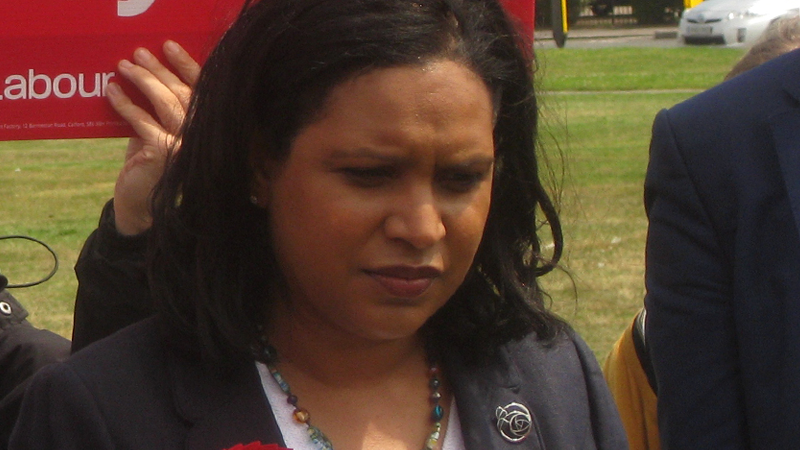 Labour's Shadow Equalities Minister for Faith, Janet Daby MP, has resigned following comments she made backing conscience rights for marriage registrars to opt out of conducting same-sex marriages.
During a Zoom briefing for the Religion Media Centre last week, Ms Daby said: "There needs to be something in place that protects people of faith as well as those who think the other way. It is an issue of conscience. It is like people having a choice who for reasons of conscience cannot participate in conducting an abortion."
Ms Daby has now apologised for her "misjudged" comments and her office has rowed back on them, clarifying that the MP "believes registrars should not be in the role if they do not want to conduct same-sex weddings".
This is the Labour party line, and also the wider establishment line. Deviating from it – even for a moment – has cost Ms Daby her shadow cabinet position. As so often, tolerance appears only to go one way.
In 2007 registrar Lillian Ladele, an employee of Islington Council, was disciplined and threatened with dismissal after objecting to conducting same-sex civil unions because of her Christian faith. An Employment Tribunal ruled she had been unlawfully discriminated against, but this was later overturned by the Employment Appeal Tribunal. The Court of Appeal agreed with the EAT.
The Supreme Court then refused to even hear Lillian's case. It seems unlikely that this would happen today following the unanimous rulings in the Felix Ngole and Ashers bakery cases. Conscience arguments need to be heard – not silenced.
The legal innovation of same-sex partnerships has ploughed a coach and horses though civil liberty. Why is it that supporters of same-sex marriage always seem to use coercion? At C4M we agree with Ms Daby's original sentiments: conscience around same-sex marriage ought to be much better protected in law.