PRESS RELEASE: Resignation of Janet Daby for suggesting we tolerate registrars who don't support gay marriage is blow to religious freedom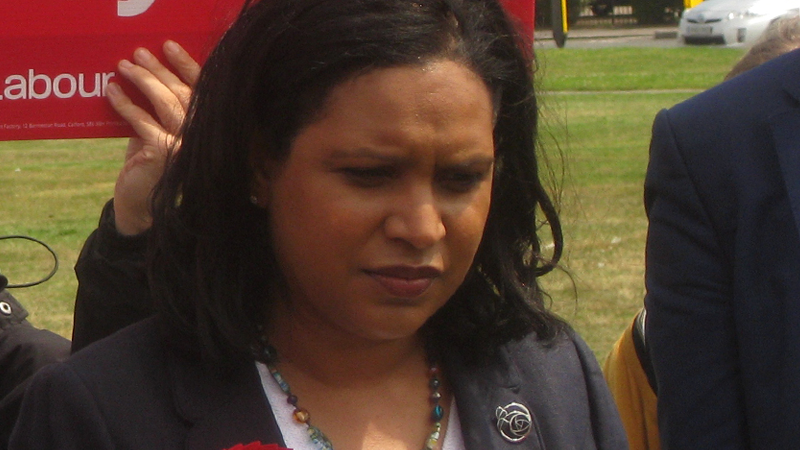 The resignation of Janet Daby, a Labour shadow minister for saying that registrars who do not support gay marriage should be protected by a conscience clause and not compelled to conduct them, is "deeply troubling" and "a blow to religious freedom in the UK", warns marriage group.
The group, the Coalition for Marriage (C4M), spoke out after the Telegraph reported that shadow minister for women, faith and equalities had stepped down after saying: "There needs to be something in place that protects people of faith as well as those who think the other way. It is an issue of conscience. It is like people having a choice who for reasons of conscience cannot participate in conducting an abortion."
These comments were later described as ill-judged by the Lewisham East MP, who wrote on Twitter: "I sincerely apologise for my misjudged comments on Friday, and have decided to resign as Shadow Faith Minister."
Responding to the news, Colin Hart, Chairman of C4M commented: "From what has been reported, Mrs Daby's thought crime was to suggest that registrars who have a religious or philosophical objection to same-sex marriage should be protected from losing their jobs if they want to opt-out of certifying the partnership.
"Her resignation is an astonishing over-reaction and evidence of how the protected rights of one group trumps the rights of another. How the rights of those with strong philosophical, or religious objections to the redefinition of marriage are being forced out of the public square."
Mr Hart continued: "Traditional marriage, the life-long union between one man and one woman is supported by all the major religions and by millions of ordinary men and women in the UK. This deeply troubling incident confirms that not only are these people being denied public roles because of their faith, but politicians, even those with the relevant brief can't even float the idea of legal and employment protections for them, without having to resign."
Mr Hart concluded: "When the centuries-old definition of marriage was ripped up and redefined by David Cameron, he promised robust protections for those who did not support this change, because without them supporters of traditional marriage, who respectfully disagree with same-sex marriage for religious or philosophical reasons, were likely to face harassment and prosecution. These protections were not delivered and now it has even become a thought crime for a shadow minister to highlight the gaps in the law.
"MPs, including ministers and shadow ministers, must be able to talk about the short-comings in the current law openly and how to support their constituents who back traditional marriage. These people need to be protected from the tyranny of aggressive secularists, who deny the rights of those of faith and seem happy that ordinary people are losing their jobs and livelihoods for their beliefs."
For media enquiries, please contact the C4M press office on 07852 866096.
ENDS
Notes to Editors:
The Coalition for Marriage is an umbrella group of individuals and organisations in the UK that support traditional marriage and opposed its redefinition. Launched in 2012, the Coalition has worked to protect freedom of conscience on marriage for its supporters.