US court: Wedding photographers protected by compelled speech law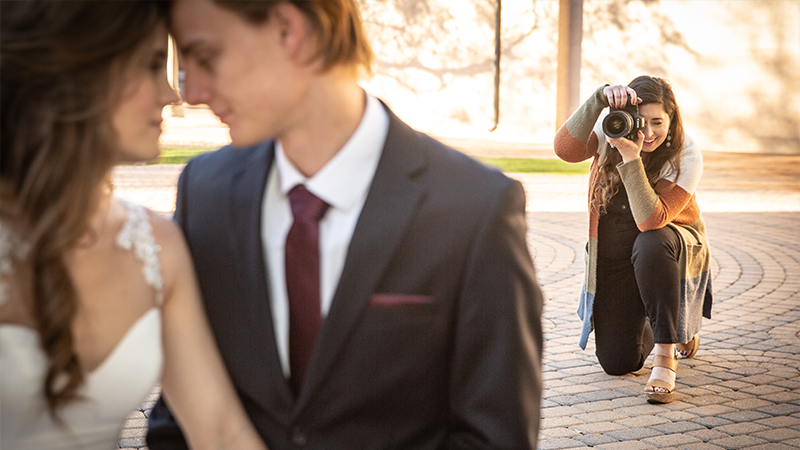 Do people who provide services for weddings, such as photographers and bakers, have to provide them for same-sex weddings as well under equality law?
It's a question that keeps coming up, as business owners follow their consciences in refusing to provide services for same-sex ceremonies.
Now, a federal district court in the US has ruled that a photographer cannot be forced to photograph or blog about same-sex weddings.
Chelsey Nelson, a wedding photographer based in Louisville, Kentucky, took legal action against Louisville-Jefferson County Metro Government to seek protection from a city law requiring her to promote same-sex weddings.
The city's 'Fairness Ordinance' was introduced in 1999 after a campaign by LGBT advocacy group the Fairness Campaign.
Although the law predates same-sex marriage, it is generally accepted that it implies such a requirement, though the city of Louisville argued it had never threatened to force Nelson to photograph same-sex weddings.
However, Nelson said her business had suffered because of the law, saying she was afraid to market openly in case she was fined.
The court has now sided with Nelson, ruling that the 'Fairness Ordinance' cannot compel her to promote same-sex weddings, express messages which are "inconsistent" with her beliefs in real marriage, or prevent her from publicly explaining her stance.
District Judge Benjamin Beaton stated that the "Constitution does not permit governments to promote their perceptions of fairness by extinguishing or conditioning the free expression of opposing perceptions of the common good".
He added: "The Supreme Court, like Orwell, has long recognised the risk that compelled speech may 'turn the writer, and every other kind of artist as well, into a minor official, working on themes handed down from above'."
This new ruling, undergirding the freedom to publicly dissent from support for same-sex marriage, follows a string of similar rulings in the US. These include a 2019 Arizona decision that artists cannot be forced to make same-sex wedding invitations and a 2018 Supreme Court ruling protecting baker Jack Phillips from being forced to make a cake (though the Court is yet to address the general principle).
Ashers Baking Company in the UK won a landmark court victory in 2018 protecting against forced expression in the provision of services.