STARMER APOLOGISES FOR VISITING CHURCH OPPOSED TO SAME-SEX MARRIAGE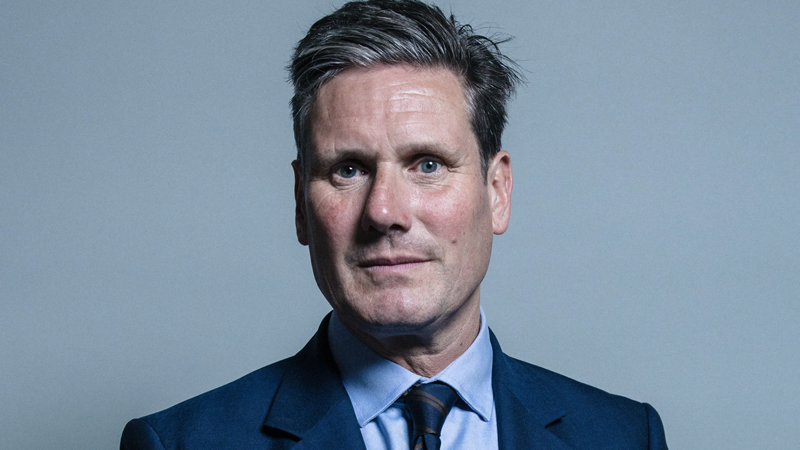 Labour leader Sir Keir Starmer dismayed supporters of real marriage last week when he apologised for visiting a church over its views on same-sex marriage.
Starmer shared a video online of his Good Friday visit to Jesus House for All The Nations in North London, during which he praised the church for its work in the local community, which included serving as a vaccination centre and foodbank.
However, he was quickly attacked by LGBT activists in his party, who said the visit was "unacceptable" and "does not align with our values on conversion therapy or LGBT+ equality". Disappointingly, Starmer immediately turned on his hosts and said: "I completely disagree with Jesus House's beliefs on LGBT+ rights, which I was not aware of before my visit. I apologise for the hurt my visit caused and have taken down the video. It was a mistake and I accept that."
Apart from being very rude to the church – which had not welcomed the Labour leader in order to be publicly insulted merely for believing what the Bible teaches on marriage – this response raises some awkward questions for Starmer and Labour. Is this how the party now intends to treat everyone who doesn't agree with the current line on same-sex marriage?
What happened to liberal tolerance, many have asked, where people of differing views can learn to live side-by-side with mutual respect? Does Labour now want to distance itself from all who aren't fully signed up to every jot and tittle of the LGBT agenda? Will Sir Keir now discipline Labour MP Stephen Timms, who was sure to tweet his support for the church following his leader's discourteous snub?
Marriage is not a party political issue, with supporters of real marriage being found across the political spectrum. At C4M we hope Sir Keir has no intention of changing that.