Scottish Government targeting those teaching "the importance of marriage", church leaders warn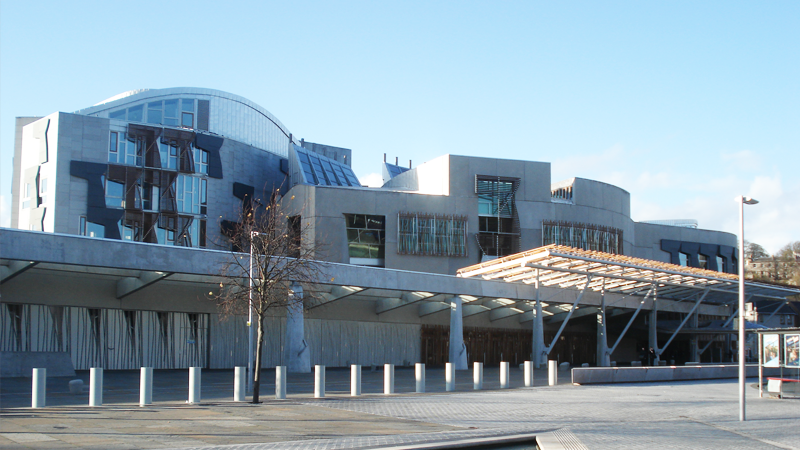 The Scottish Government has been urged to rethink its plan for a highly repressive 'conversion therapy' ban, which potentially criminalises churches and other faiths for promoting marriage.
LGBT campaigners want the ban to cover any attempt to change deny or suppress anyone's sexuality or gender.
But a letter from church leaders across denominations in Scotland called the plans "disingenuous" and says they "go far beyond outlawing abuse and coercion". Those proposing the new law are directly targeting religious teaching and those who teach that marriage is exclusively between a man and a woman. Such teaching is 'conversion therapy' according to those advising the Scottish Government.
An 'Expert Advisory Group' was established by Holyrood to help design the legislation, but its recommendations have caused widespread alarm. They say the Scottish Government should model a new ban on one in Victoria, Australia, which outlaws even "not affirming someone's gender identity". But they want the Scottish Government to go even further.
Parents who fall foul of the extraordinary new policy could face losing their parental rights, religious leaders could be arrested and their congregations lose the right to rent public spaces. Clearly, anyone who disagrees with radical LGBT ideology is in the firing line, including loving parents who simply want to encourage and protect their children.
It is not abusive or coercive to teach the value of real marriage. Far from outlawing it, the Scottish Government should be encouraging people to promote marriage for all the benefits it brings.
Revd Dr William Philip, one of the letter's signatories, spoke out against the plans on BBC Radio Scotland.
When the Scottish Parliament voted to legalise same-sex marriage, they didn't vote to criminalise those who disagree. Now it looks as though that is what LGBT campaigners have in mind.
At C4M, we will continue to fight strongly to defend marriage as between one man and one woman.