Press Release: Quarter of young people back temporary marriage contracts, finds new poll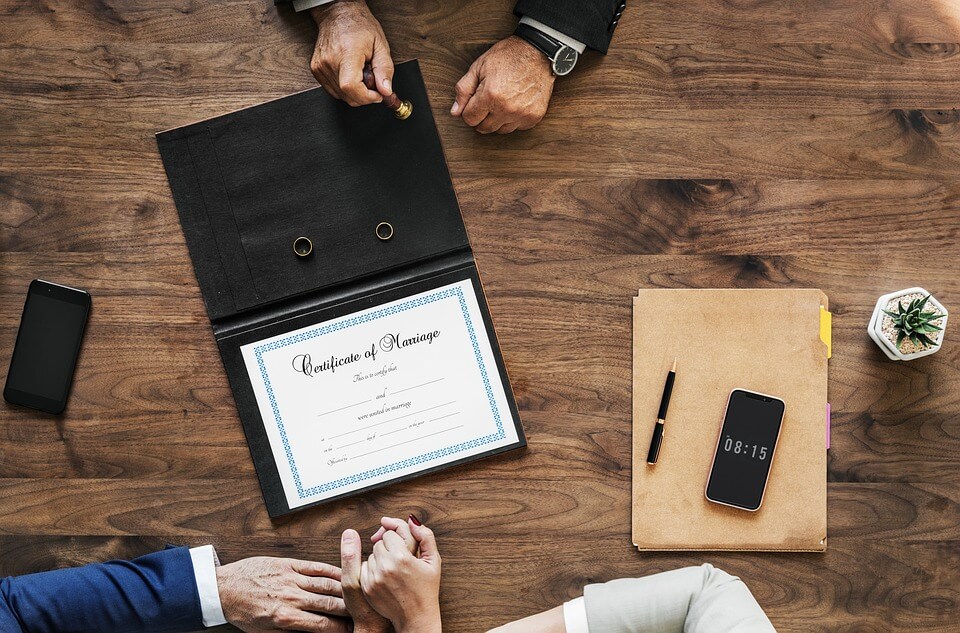 One in three young people back polygamy
Majority of parents still want children to marry a person of the opposite sex
Young people "shun commitment" with double the number supporting fluid arrangements
Just half the public back 'no reason' divorce
Seven in 10 back statutory cooling off period before divorce
 A quarter of young people back temporary marriages, while almost one in three back 'fluid arrangements', according to a major new poll for C4M.
The survey of over 2,000 members of the public found that young people were more likely to support polygamy, further changes to civil partnerships and even incest.
The poll by ComRes asked UK residents about their views on marriage, civil partnerships and cohabiting.
Support for marriage still remains among parents, with 55 per cent saying they would pleased if their child married someone of opposite sex. This compared to just one in six (17 per cent) who would be pleased if their child married someone of same sex and one in five who would be pleased if their child lived with a partner but never married.
The poll found a significant split between the young and old. Asked what their reaction would be to the different types of relationship being brought within the legal definition of 'marriage', overall less than one in five (17 per cent) supported polygamy, 15 per cent temporary marriage contracts, 15 per cent fluid relationships and just one in 20 (six per cent) backed incest.
But among 18-24 year olds support for polygamy jumped to a third (32 per cent), while three in 10 (30 per cent) back fluid arrangements, a quarter (24 per cent) back temporary marriage contracts and more than one in eight (13 per cent) back incest being brought into the legal definition of marriage.
Colin Hart, the Chairman of the Coalition for Marriage, described the poll as "deeply worrying" and a "wake up call" to ministers who claim to support marriage while doing little to support the institution.
"This is a deeply worrying poll that demonstrates a shift in attitude away from supporting traditional marriage and the concept of a life long commitment towards your wife or husband. It shows that despite all the rhetoric from the Government about the importance of marriage, they are failing to get this message through. Indeed this poll shows that a quarter of youngsters believe getting married should be similar to buying a mobile phone – a time-limited agreement that at the end both parties can chose whether to downgrade, upgrade or continue on a regularly renewable basis," he said.
The poll also asked whether husbands and wives should be able to divorce their spouse without reason. Despite significant pressure from the legal profession to make this change, one in four (26 per cent) would oppose the change, while a quarter were not sure.
The survey also found high levels of support for a cooling off period. Asked whether they agreed or disagree with the statement "There should be a statutory cooling off period before a divorce is finalised", seven in 10 (69 per cent) agreed and just one in seven (15 per cent) disagreed. There was an even split when asked if divorce should not be made too easy, so as to encourage couples to stay together: 42 agreed, with 41 disagreeing.
However, the poll found nearly two thirds supported the statement "if a couple's marriage is in difficulties, it is usually better for their children for that couple to divorce than for their children to witness them disagreeing".
The survey concludes by asking whether the life chances of the children of divorced parents are no better or worse than the life chances of children whose parents do not divorce. Surprisingly nearly half (47 per cent) agreed with the statement and three in 10 disagreed.
This is in stark contrast to a growing body of research which shows children from broken homes are more likely to suffer from mental health problems and to get involved with the criminal justice system.
Mr Hart concluded: "It is clear that while a majority of the British public still support traditional marriage, when it comes to making the argument as to why marriage matters the Government is losing ground. Worse still a significant number of people believe divorce has no effect on children, which is simply incorrect. As the Centre for Social Justice previously identified, children from broken homes do less well at school, are more likely to get involved with the criminal justice system and have mental health problems.
"This is why the proposals to introduce no reason divorces – a sort of philanders' charter – will make matters worse. We repeat our calls for the Government to ditch their plans to make it quicker and easier to break up a marriage. What policy makers should be doing is finding better ways to support couples when they are having a tough time. This means easier access to counselling services, financial help that will end the so-called couple penalty and, yes, teaching about the importance of marriage."
For media enquiries, please contact the C4M press office on 0785 286 6096.
Notes to Editors:
The Coalition for Marriage is an umbrella group of individuals and organisations in the UK that support traditional marriage and opposed its redefinition. Launched in 2012, the Coalition has worked to protect freedom of conscience on marriage for its supporters.
ComRes interviewed 2,002 British adults aged 18+ online between 19th and 20th September 2018. ComRes is a member of the British Polling Council and abides by its rules. Download the tables here.