Pope creates confusion over same-sex blessings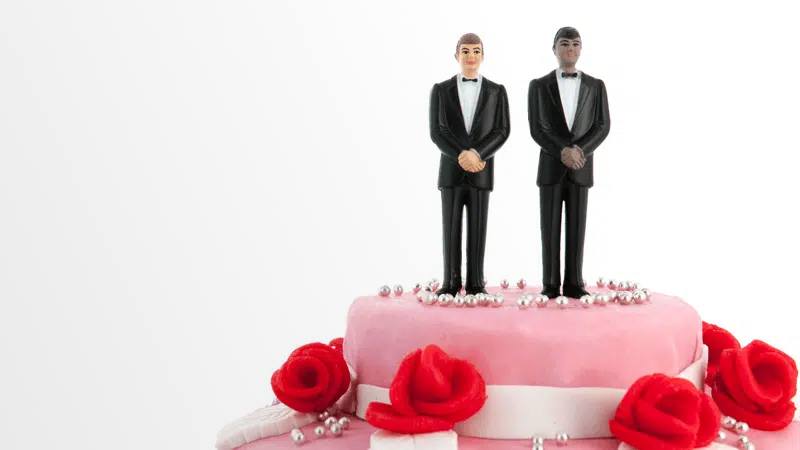 Pope Francis has alarmed traditionalist Roman Catholics by appearing to suggest there could be ways to bless same-sex unions out of "pastoral prudence". Religious commentators are widely interpreting this as a significant shift, though the Pope emphasises he doesn't want to change the doctrine of marriage.
Responding to a 'request for clarity' on Roman Catholic teaching from five cardinals, the Pope seemingly opened the door to priests blessing same-sex couples on a case-by-case basis, provided the form of any blessing does "not convey a mistaken concept of marriage".
Yet critics have wondered how such a blessing can do anything other than imply endorsement. Indeed, in 2021 the Vatican seemed to agree, stating that the Church could not bless same-sex unions because "God cannot bless sin".
However, the Pope now says that a blessing does not necessarily involve endorsement as it can just be "expressing a plea to God for help, a supplication to live better, a trust in a Father who can help us live better". He said such pastoral practice should not become a "norm", though he did not clarify what this means in terms of form and frequency.
LGBT advocacy group New Ways Ministry welcomed the Pope's comments, saying they represent "one big straw towards breaking the camel's back". But Georgia Clarke, a commentator for Catholic Voices, said it is still 'unclear' whether the Pope was "saying a [same-sex] couple can come forward together to request a blessing on their relationship".
It is sad to see confusion in the position of the Roman Catholic Church, which has always taken a firm stand on man-woman marriage. At C4M we stand with all those who believe marriage can never be redefined, whatever the fads and fashions of the present time. There are some things so important they must never be fudged.