Parental alarm over graphic sex ed lessons triggers Govt review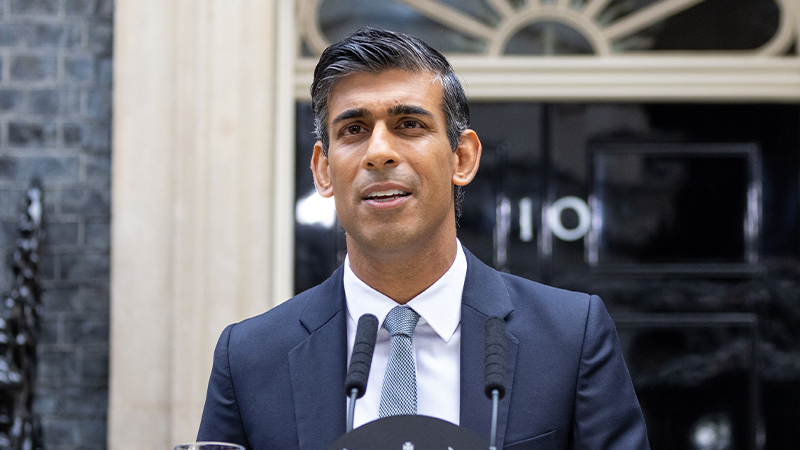 Prime Minister Rishi Sunak has ordered an urgent review of sex education after being provided with a dossier of evidence of the widespread teaching of age-inappropriate materials in schools.
The evidence, compiled by MP and former science teacher Miriam Cates, details how 13-year-old pupils have been taught there are 100 genders, while children as young as 12 have been asked how they feel about oral and anal sex.
Mrs Cates told the Commons: "Graphic lessons on oral sex. How to choke your partner safely, and 72 genders. This is what passes for relationships and sex education in British schools."
"This is not a victory for equality", she said, but "a catastrophe for childhood".
It has been reported that children have been left distraught and parents in shock at what their children are being exposed to in the classroom.
Responding to the alarming evidence, the Prime Minister confirmed he has asked the Department for Education (DfE) to bring forward a review of RSHE (relationships, sex and health education) statutory guidance to "ensure that schools are not teaching inappropriate or contested content".
However, MPs are concerned that a review that is not independent of the DfE will be inadequate as it appears to be part of the problem.
"The Department has produced confusing guidance, has consistently denied that there is a problem and publicly recommend some of the organisations that are producing inaccurate and sexualising materials," Mrs Cates said.
Meanwhile, the head of the schools regulator Ofsted has warned that some sex education lessons have "no basis in any reputable scientific biological explanation" – an apparent reference to the teaching about dozens of genders.
Amanda Spielman warned that the current RSE guidance places no limit on what can be taught and thus Ofsted is powerless to sanction schools teaching inappropriate material.
The Government was alerted to these problems with the new guidance when it was produced around four years ago and, controversially, added requirements to teach about pornography, sexting and gender identity, among other things, in an "inclusive way". All such concerns were dismissed.
It's a great pity the Government needed children to be harmed by exposure to wildly inappropriate content before it would recognise the problems. At C4M we're glad this issue is finally being taken seriously, and agree that it needs to be looked at by eyes independent of the DfE. The things children are now being taught as 'relationships education' are about as far from real marriage as it seems possible to get. The one thing children need to learn most is that life-long marriage between one man and one woman is the gold standard for a stable and happy family life. That is what real relationships education would teach.