On this day… 2012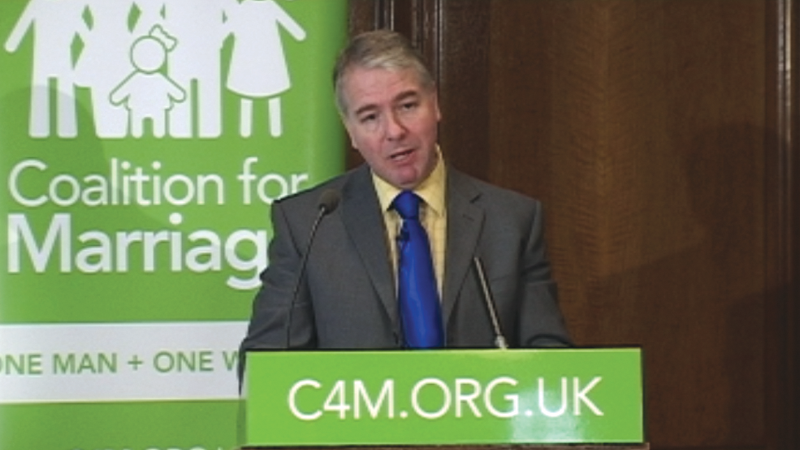 Twenty years ago, no country in the world had legal same-sex marriage. Fast-forward to 2019, and it's in 27 countries out of nearly 200. Great Britain is one of them.
On this day, 20 February 2012, Coalition for Marriage (C4M) was launched in a bid to stop the redefinition of marriage in England and Wales – traditional marriage supporters coming together with one voice.
With the backing of politicians, lawyers, academics and religious leaders as well as the public, we quickly became recognised as the leading opposition group to the plans.
Within months, we handed over the first 500,000 signatures of a nationwide petition to 10 Downing Street. It's worth noting that this was not solely an online exercise as is so often the case today. There were many thousands of pen and paper signatures, each one scrupulously verified so that we could not be accused of 'boosting the numbers'.
Volunteers took to the streets to engage with the public and raise awareness. Our campaign was marked by reasoned, respectful and courteous debate, in stark contrast to the intimidation and intolerance directed at our supporters.
Watch Sharon James debate Peter Tatchell on Sky News during the campaign
Nearly 700,000 people would eventually sign our petition. Nearly 700,000 people, representing so many more, were largely ignored.
After the passing of the Marriage (Same Sex Couples) Act, the first same-sex marriages took place on 29 March 2014. And for the first time in our nation's history, we had a law that renders terms like husband and wife meaningless.
But our work did bring about several important legal safeguards. For example, the legislation was explicitly drafted to ensure that no church can be compelled "by any means" to carry out same-sex weddings – the so-called quadruple lock.
Today, the assault on traditional marriage is intensifying. Marriage supporters are under immense pressure to say and do things they don't believe in. We need to stand with courageous marriage supporters.
We want to protect the freedom of speech for those who don't subscribe to this state-sanctioned orthodoxy. People like Bryan Barkley, a long-term Red Cross volunteer who was sacked for simply holding a sign which read: "No Same Sex Marriage".
We're also a strong voice for traditional marriage in the classroom, ensuring that parents are heard over the issue of Relationships Education in England.
And C4M is leading the way in challenging the Government's no-fault (or no reason) divorce plans.
As the landscape of public debate changes, the need for a coalition of individuals and organisations to speak out on marriage remains. We still hold to the view that marriage is between one man and one woman to the exclusion of all others for life. The law should reflect this. It needs to change.
Traditional marriage has been the 'gold standard' for society for generations. With your support C4M will continue to make sure that's one thing that doesn't change.