MPS STAND UP TO GOVT ON NO-FAULT DIVORCE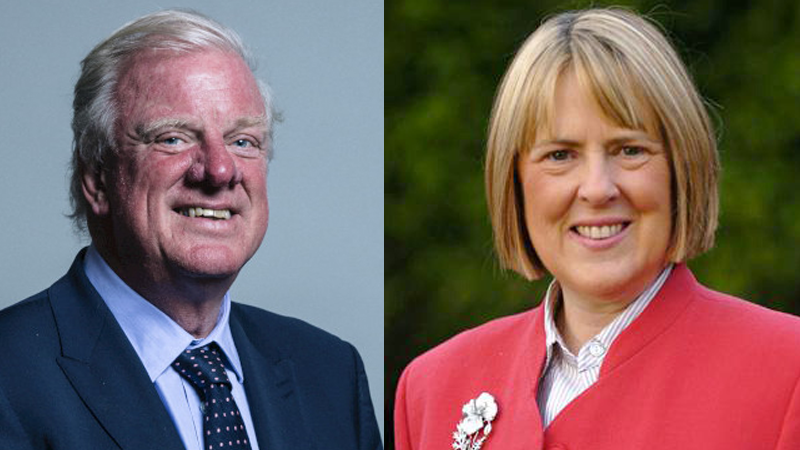 Two senior MPs have wasted no time in challenging the Government for seeking to ditch current legal supports for marriage.
On the first day of the new Parliamentary term, Fiona Bruce and Sir Edward Leigh both said Ministers are taking the wrong path with their no-fault divorce plans.
They know there is public opposition to these plans, and used their platform to reiterate exactly that point.
Sir Edward Leigh described the move as part of "an extreme liberal social agenda" while Mrs Bruce criticised the Government for ignoring its own consultation.
Under the proposals a spouse who is being divorced against their will has no opportunity to contest proceedings. If the plans do become law, the whole divorce process could last a mere six months.
Sir Edward quite rightly reminded MPs that study after study plainly affirms the negative impact of divorce: with poor and vulnerable children suffering the most.
He asked whether the Justice Secretary would at least accept that "if he makes something easier, it will happen more often".
Fiona Bruce asked what the justification was for the Government "cherry-picking" its comments on public opinion. She knows, just like the Government does, that 83 per cent of people who responded to the consultation oppose the plans.
Justifiably she accused Ministers of ignoring the evidence that there will be an "immediate spike in divorce rates".
In both cases, David Gauke dismissed the concerns.
Ignoring his own consultation, instead he pointed to a YouGov survey on the day of the Government announcement which backed no-fault divorce. He highlighted support from lawyers on the change (no surprise there) and then claimed, bizarrely, that the plans will actually "help families".
Divorce doesn't help families. Divorce harms families.
We continue to urge the Government to heed the results of its own research and do more to uphold traditional marriage.