MARRIAGE MAKES THE ARMY STRONGER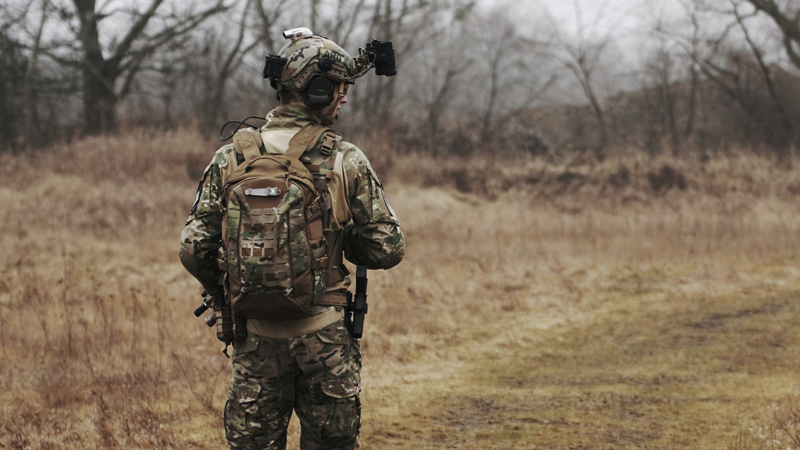 That's the view of retired Major General Tim Cross CBE. In his recent conversation with me, he says marriage was the "glue that held together the ability of the British military to fight and win". But the result of changes in attitudes towards marriage and sexuality means he's "not convinced that we are as agile or as capable of delivering as perhaps we were 20 or 30 years ago".
As the UK's senior officer in post-war Iraq, General Cross' successful career spans decades of leadership and military experience in conflict zones around the globe. He has seen much change.
When he began in his career, an officer could be court martialled for having an affair. Reflecting on how the terms wife and husband have been abandoned for "partner", he says attitudes of servant leadership and self-sacrifice are increasingly giving way to personal wants and preferences.
On the effects of transgenderism and the prospect of women having to share facilities with biological men, he says he wouldn't want his daughter to join a military where this was happening.
Recognising that the army is full of brave people who regularly put their lives on the line, General Cross reminds us that we have to be kind, but we must remember why the army is there, and ensure that the overall response does not negatively affect our fighting force.
As a "very small vociferous minority" are driving these changes, he says we must "not allow the woke community to tell me what I can or cannot say, or what I can or cannot think". Instead, we must have the moral courage to "stand up and speak out when what we know is happening around us is going badly wrong".
At C4M we know real marriage makes not only the British Army stronger, but it improves the whole of society. That's why we will stand up for it and for all who support it. Thank you for standing with us.