'LET PARENTS SEE SEX ED MATERIALS', EDUCATION SECRETARY TELLS SCHOOLS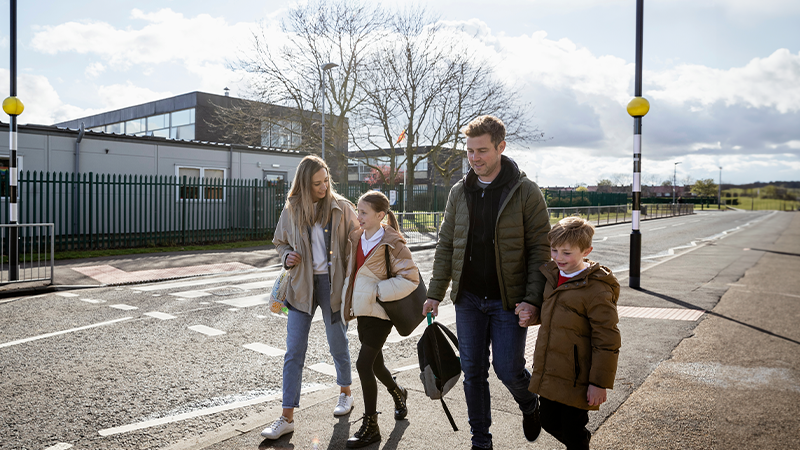 Schools have "no excuses" for not sharing sex education materials with parents, the Education Secretary Gillian Keegan has said.
Mrs Keegan has written to all schools in England to make clear they must provide parents with access to the relationships, sex and health education (RSHE) curriculum materials they use.
She has also written an open letter to all parents telling them they have the right to know what their children are being taught in the classroom.
Her intervention comes after around 70 Conservative MPs called on Prime Minister Rishi Sunak to give schools a legal duty to publish materials used in sex education lessons. The MPs had become highly concerned at the inappropriateness of the content from some providers after Conservative MP Miriam Cates told Parliament pupils were being given "graphic lessons on oral sex, how to choke your partner safely, and 72 genders".
However, Mrs Keegan said she does not believe that new legislation is needed as the law already gives parents a "fundamental right" to see the materials.
One concerned parent, Clare Page, who was denied access by the school to the materials being used to teach her daughter, had her attempts to force disclosure via a Freedom of Information request denied on copyright grounds.
However, the Department for Education told the Times (£) that Ms Page's case relates to freedom of information law, which would put the materials into the public domain. Mrs Keegan's letter was focused on copyright and contract law, which the spokesman said "already allow parents to see RSHE materials being used to teach their children, even if a contract says otherwise". Crucially, parents could be asked to "agree to a simple statement confirming that they will respect the copyright of the owners".
Any attempt to use copyright law to forbid schools from sharing materials would be "void and unenforceable", Keegan said.
C4M welcomes this new reassurance that parents are entitled to see what their children are being taught. What remains to be seen is how effective remedies are in respect of uncooperative schools which continue to withhold information from parents. This needs to be tested.