Interview: Marriage advocate Felix Ngole discriminated against – again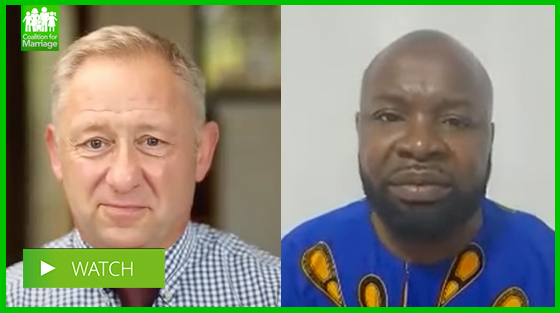 Dear marriage supporter,
Felix Ngole, who we last spoke to after he faced removal from his university social work course for his belief in man-woman marriage, is facing yet another challenge. Today, he faces discrimination from a prospective employer over those very same beliefs. Yet he remains as unwavering and determined as ever to stand for real marriage. Listen to my latest interview with Felix here.
During a heartfelt discussion, Felix shared, "I believe that marriage should be between a man and a woman and I cannot apologise for that". In an era where many are afraid to speak out, Felix says such statements reflect not just a personal conviction but a universal call to stay true to one's beliefs. He wisely recognises that "if we don't tackle" discrimination against real marriage supporters, "it will come back to bite us". Helped by the Christian Legal Centre, he asserts, "I am very, very prepared to take this as far as I can".
Felix's earlier victory reminds us that the legal system still stands with proponents of man-woman marriage. Yet his new case shows the ongoing challenges we face from contemporary 'woke' culture. More than an individual's battle against prejudice, Felix's case is about the freedom to advocate for traditional marriage in our society.
When marriage was erroneously expanded to include 'same-sex' couples, C4M foresaw the potential repercussions for supporters of man-woman marriage. Thankfully, the protective laws we championed, coupled with the resilience of individuals like Felix Ngole, ensure the continued right to promote and uphold the foundational cornerstone of society: real marriage.