Hungary promotes man-woman marriage and weddings double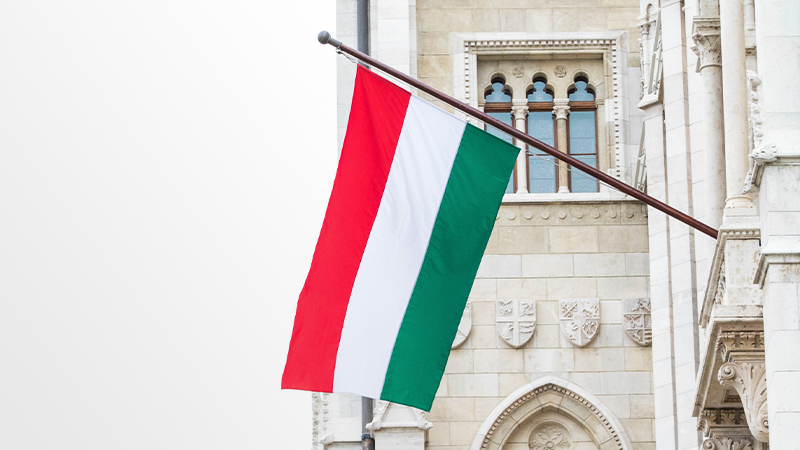 In Hungary, as in European countries such as Poland, Greece, and Italy, only man-woman marriage is permitted.
Writing in The Spectator, director at the Centre for Social Justice (CSJ) Cara Usher-Smith looks at the benefits of Hungary's family-friendly policies which encourage getting married and having children.
Referring to a 2022 Marriage Foundation report, as well as OECD statistics, she writes that in the last decade Hungary has seen a 92% increase in marriages. There has also been a fall in divorce rates by 37% and a drop in the proportion of births out of wedlock by 11%. In just ten years, the country has moved from 28th to first in European marriage rates.
Meanwhile, during a similar period in Britain, the marriage rate has fallen by 16%, and the UK has gone from 17th to 25th in Europe for marriage rate. And for the first time since records began, more children were born out of wedlock than within marriage.
Usher-Smith argues that this is partially explained by the different attitudes towards marriage. For the last decade, Hungary has offered generous benefits to couples who chose to marry and have children – from income tax cuts to large interest-free loans. And Hungarian politicians have been "unashamed about promoting the cultural value of marriage and the benefit it brings".
Yet in Britain, couples are deterred from getting married "through financial penalties". She points out that, despite the decline of marriage being "a major driver of inequality in this country", "politicians and commentators who profess to care so much about social injustice cannot bring themselves to mention the 'M' word".
Having worked for the CSJ for 14 years, Usher-Smith says she has "become convinced" that the "family dysfunction" and breakdown that "so many poorer children experience" is "nothing less than a national scandal". Other European nations, such as Germany, have "embedded family incentives into the tax system", and if Britain is to deal with the many issues that family breakdown brings – from homelessness and crime to poor exam grades and poverty – it must reconsider how it treats marriage.
At C4M, we believe that one-man one-woman marriage is the best for society, for children, and couples themselves. We believe governments should propose policies which promote marriage, and provide incentives to encourage couples to tie the knot.