Church of England considers gay marriage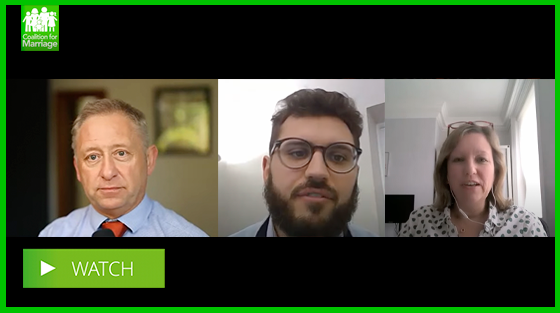 Church of England members are being asked what they think about allowing same-sex marriages.
The Living in Love and Faith consultation closes at the end of April.
I spoke to two members of Synod, the Church's "parliament", to find out about the consultation, and why it is important that eligible people take part. You can watch my discussion with Rebecca Bensted (Christian Legal Centre) and Ben John (Christian Concern).
The current process is "going on a journey of exploring" how the Church's teaching on marriage and sexuality, might move away from only allowing one man, one woman marriages.
Rebecca and Ben explain how the 480-page consultation book and accompanying online materials, have "been muddying the waters" by giving individuals' feelings the same credence as Biblical teaching.
"What it really comes down to", we hear, "is where we think we get our authority from". According to the pair, in the past it's always been the Bible taking authority over tradition, but going forward, the Church may be looking at things in a different way.
In their opinion, the purpose of the exercise is to "very much open the door to changes and revisionism". The whole process "was built on wrong objectives in the first place" and has a "real lack of clarity".
Rebecca and Ben argue that the Church of England has always been the Church where "we welcome everyone" and "if someone doesn't agree with our doctrine, that doesn't mean they are not welcome". But they add that changing its position on marriage would give people "a lie instead of the truth". Any change, they say, "will lead to serious schism" and division.
That's why they want to urge all eligible members of the Church of England to take part before the consultation closes at the end of April.
"The risk is that if those who want change are the only ones who engage, then only one answer is going to be given."
To take part, you should write to your Bishop and local Vicar, expressing your views about the importance of only recognising one man, one woman marriage. You can also visit the Living in Love and Faith website and fill in the online consultation.
At C4M, we know that real marriage is best for people from all faiths and none. Marriage existed before the Church of England. While cultural whims may come and go, the Anglican Church should lead the culture, and not ignore its founding principles.