BLACKPOOL COUNCIL BROKE THE LAW WHEN IT PUNISHED A CHARITY FOR OPPOSING SAME-SEX MARRIAGE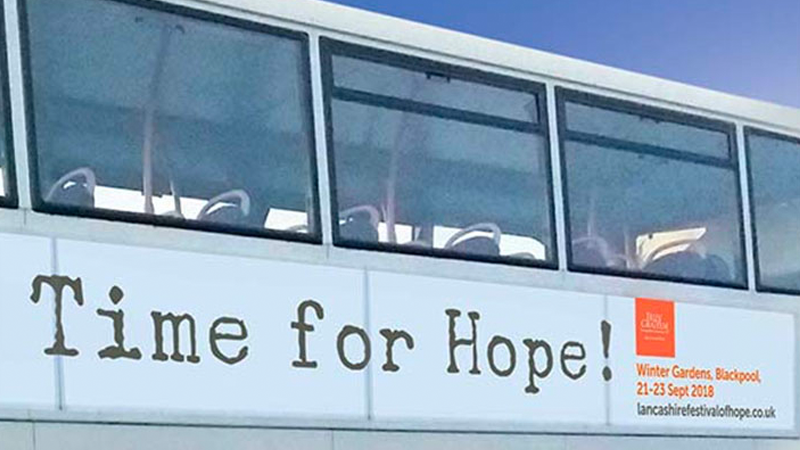 A court has ruled that Blackpool Council breached equality and human rights law when it banned bus adverts for an event because the main speaker did not agree with same-sex marriage.
The council argued that the adverts for the event, Lancashire Festival of Hope with Franklin Graham, caused offence to members of the public because of the reference to Franklin Graham, who has been vocal in opposing same-sex marriage.
However, Her Honour Judge Claire Evans criticised the council for wrongly characterising the belief in marriage as only between one man and one woman as "extremist". She said Blackpool's actions in removing the adverts and taking sides against the local Christians organising the event was "the antithesis of the manner in which a public authority should behave in a democratic society".
In the strongly worded judgment, intended perhaps to chasten the council and give due warning to others, the Manchester County Court judge said the council had shown "wholesale disregard for the right to freedom of expression" and, by its direct discrimination, sought to defeat the purpose of equality law.
The case was mainly focused on the religious dimension of the dispute, as belief in man-woman marriage was rightly recognised to be integral to Christian religious beliefs, protected under both equality and human rights law.
The ruling shows, however, that even in these days when it seems less and less socially acceptable to hold fast to belief in real marriage, the law will still bring relief against those who would seek to ban and delegitimise us. In the eyes of the law our rights matter.
At C4M we welcome the clarity and firmness of the ruling, and hope it sets a precedent for future rulings, whether or not religion is involved.