'Authenticity is what we need – right across society'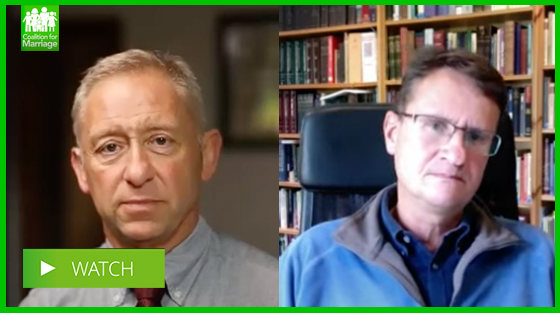 C4M is backed by those of all faiths and none. But several of you asked to hear more from Revd Dr William Philip, who spoke to us briefly about the Church of Scotland's (Kirk) decision to endorse same-sex 'marriage'.
In response, I got in touch with Revd Philip to learn more about his own story, and that of the Tron Church, which took a brave stand for real marriage – and has thrived since.
Revd Philip explains how, having been trained as a cardiologist, he was determined not to be a minister like his father, but ended up doing it anyway.
Within a short time of joining the Tron Church in 2004, "trouble was brewing" as the wider Kirk failed to uphold its beliefs around same-sex relationships. The Tron (among others) left the denomination in 2012 for this reason.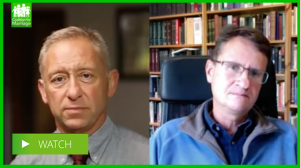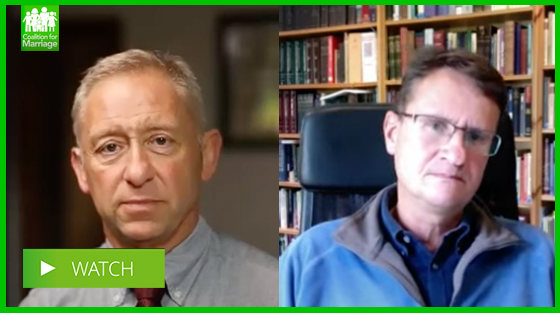 This year's General Assembly was, he says, "a final, public admission of what had actually happened ten years before… 'We've ditched what we always believed in'".
Revd Philip goes on to say that by making the Church indistinguishable from the culture, "what's actually happening is people have said, 'Well we can ignore the Church because we can't tell the difference between it and the culture'".
In his view, "morality in terms of marriage, in terms of sexuality, is an unchangeable thing". Among thinking people, he says, "there's a respect for the Christian view. What they expect Christians, particularly Christian leaders, to say are the things that their faith declares". Society doesn't have a lot of respect for Christians who "are ashamed of Christian belief and are trying to hide it away in order to please the culture".
While leaving the Kirk was costly in many ways, Revd Philip says the Church did the right thing. The Tron has since grown significantly.
Thinking about wider culture, Revd Philip says we've "lived with the blessings" of a very Christian past, giving the Church an "easy ride". But society is "reverting much more to the norm" and the Church needs to grapple with the "vast gulf" emerging.
He adds that fewer checks and balances in the Scottish Parliament means "progressive legislation is easier to advance", which can lead to laws undermining family and the role of parents.
To counter this, he advises, we have to be "prepared to suffer loss in the world's terms… not just live for this world's praise". To see "the beauty of stable marriage and family life" is a "very attractive thing" in a dark world. We have a very bright light to shine.
"Authenticity is what we need – right across society", he concludes. "It's hard but it's simple".
At C4M, we know that authentic marriage can heal many of the social rifts that exist in society. We call on Government and Church to champion that which everyone knows would promote wide benefits for large numbers of people – real marriage.