ABSURD WEDDING RESTRICTIONS MUST GO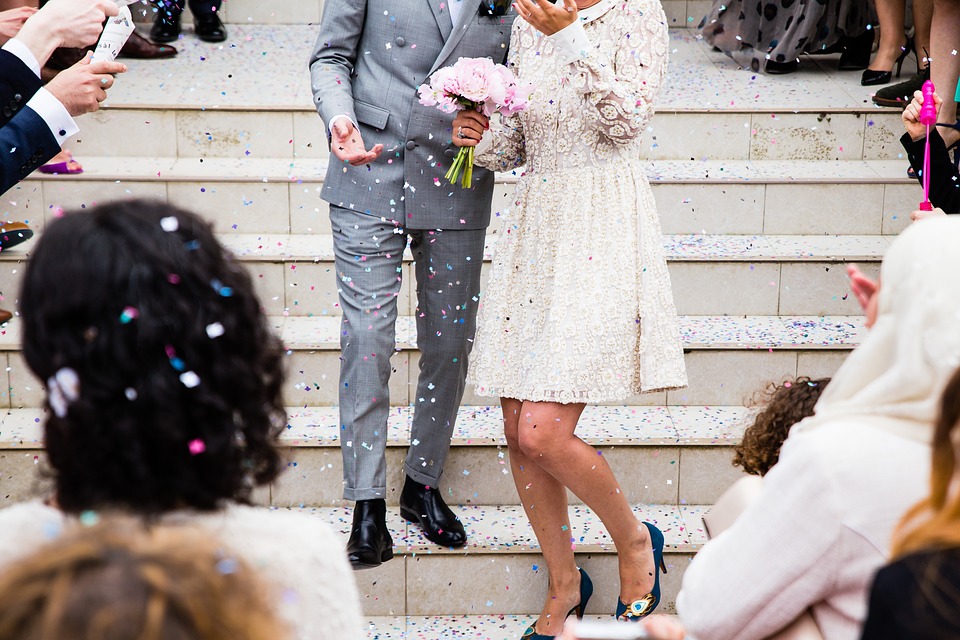 From this week, weddings can have up to 30 people attending.
While it's good news that restrictions are being eased, is the 30 cap actually necessary?
Leaving aside the wedding reception, why does there need to be a cap of 30 for the ceremony itself? There is no cap on the number who can attend a funeral service, other than the capacity of the venue with social distancing. This might be hundreds of people for a funeral held in a large place of worship.
For wedding receptions and for funeral wakes there is still a limit of 30. Different considerations clearly apply to a reception. We are not raising that issue at this point. Our concern is the actual wedding service which is limited to 30 no matter the size of the venue. If a wedding is held in church there is a limit of 30, even though hundreds could attend a service of worship in the same church subject to the distancing rules. The wedding service restrictions are arbitrary and ridiculous.
Cinemas can now have hundreds seated to watch a film, up to 50% of capacity to a maximum of 1,000. The same applies to attending a concert or sporting event inside.
Wedding ceremonies – even with no reception at all – were banned for several months in England across the various lockdowns since March last year. Why was this allowed to happen?
Marriage is a precious institution that is fundamental to the stability of a society. Banning weddings, as happened in the lockdowns, sends the message that our society can make do without marriage. We can't. Entering a marriage should not have been banned for so long. And it must not happen again. Marriage supporters need to make a point that right now marriage services are being treated in a way which is grossly unfair.
Many people have delayed getting married because they have not been able to share their special day with as many of their family and friends as they would want. These delays are not good for society or the couples involved. Restricting the size of the reception to 30 is one thing. Restricting the number who can attend the wedding service is quite another. It's absurd to have an arbitrary limit on the service itself.