WATCH: 'Marriage And Family Are The Basis For Survival Of The Nation'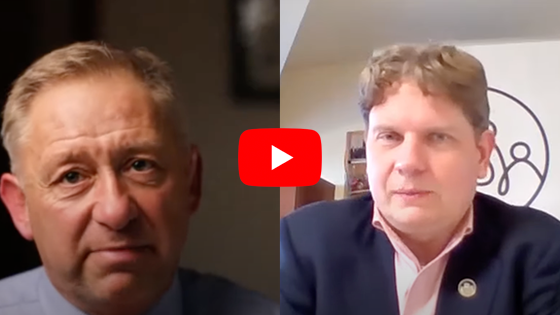 According to the Hungarian Constitution, marriage and family are the basis for the survival of the nation. So says Dr Balázs Molnár, Vice-President for Strategy and Coordination at the Maria Kopp Institute, who advise the Government on its world-leading pro-marriage policies.
I caught up with Balázs to find out more. Listen to our conversation:
Facing a declining indigenous population, Dr Molnár explains how the Government sought to build a pro-family alliance that would support Hungarians in having the number of children they wanted, in the context of one-man, one-woman stable marriages.
Building up over the past ten years, support now includes transferable tax allowances at higher levels than the UK, increasing with the number of children. Non-repayable grants are available towards the purchase of family homes, 7 seater vehicles, and even home extensions. Mothers of 3 or more children automatically have their student loans repaid in full, and a raft of return-to-work and other policies enable inter-generational support for raising children.
Balázs says, Hungarians believe "that without families as a basic building block of the society, we will not have a happy and prospering society".
These policies extend to education, where marriage is promoted, and the state supports full parental control of what their children are taught by external organisations.
Single parents and other relationship types are of course supported, he continues, but in such a way so as not to disincentivise marriage; "incentifying staying together instead of incentifying getting divorced or separation… [because] we all know that children from intact families, they do fare better".
The result? The number of marriages is increasing, divorce rates are falling, and the number of children being born to Hungarian families is going up.
At C4M, we believe the overwhelming body of international research supports real marriage as the key to best outcomes for adults, children and economies.