Tony Rucinski Interviews Andrea Williams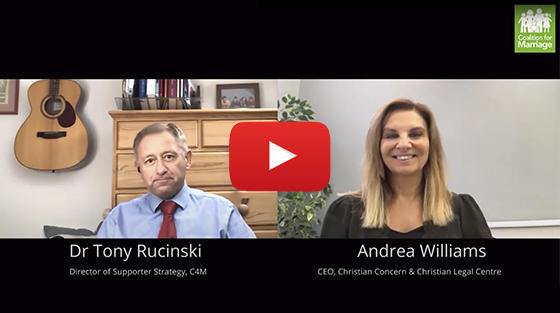 C4M's Director of Supporter Strategy Tony Rucinski caught up with Andrea Williams recently to talk about why she cares about real marriage and why she serves as a board member for C4M.
Andrea is the founder and CEO of Christian Concern (CC) and the Christian Legal Centre (CLC) and is a veteran of standing up for real marriage in the public arena.
Through these organisations Andrea has been involved in defending many people who have been targeted for expressing their beliefs about marriage. Last month the Court of Appeal upheld Richard Page's sacking as a magistrate for expressing his belief that children do best when raised by a mother and a father.