INTERVIEW: FORMER MP STEPHEN POUND ON MARRIAGE AND COHABITING RIGHTS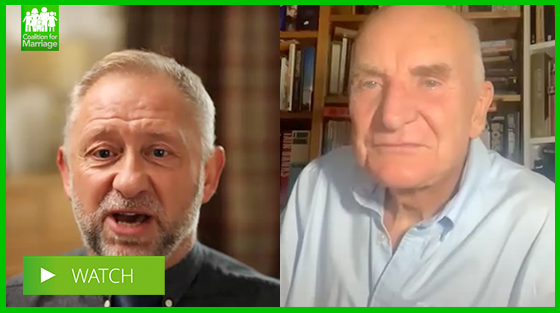 I had the joy of speaking with Stephen Pound, who retired from his position as a Labour MP at the 2019 election. With a rich political background, Stephen stands out for his vehement support of marriage between one man and one woman. His perspective is particularly timely given the proposal at the Labour Party Conference to extend property rights to cohabiting couples. The full interview is accessible here:
Stephen opens our dialogue with a clear endorsement, stating, "the stability of marriage is something that's existed since time immemorial", and recalling how he voted against redefining marriage.
On the importance of the traditional family structure, Pound declares, "when a man and a woman join together in … marriage, they actually create something which is greater than the sum of the two parts".
Stephen, who has been married since 1976, criticises the transitory nature of modern relationships. He cautions that "one of the curses of the 21st Century is … instant gratification", while emphasising that successful marriages demand hard work and effort.
Addressing the issue of cohabitation, Stephen unequivocally argues against equating it with marriage. He refers to the Labour Party's recent proposal as "scrabbling around for a cause", adding: "One question sinks the ship … How long are a cohabiting couple to cohabit for them to be entitled?" For Stephen, the proposal "doesn't actually mean anything".
Stephen Pound's candid interview serves as a compelling response to contemporary shifts in attitudes towards marriage and family. Amidst the backdrop of the Labour Party Conference, his views stand as a robust defence of the institution of man-woman marriage.
At C4M, we urge all political parties to acknowledge the foundational truth that has driven the advancement of Western civilisation – real marriage. By recognising and upholding this principle, cultures thrive.