Danny Kruger MP speaks out for marriage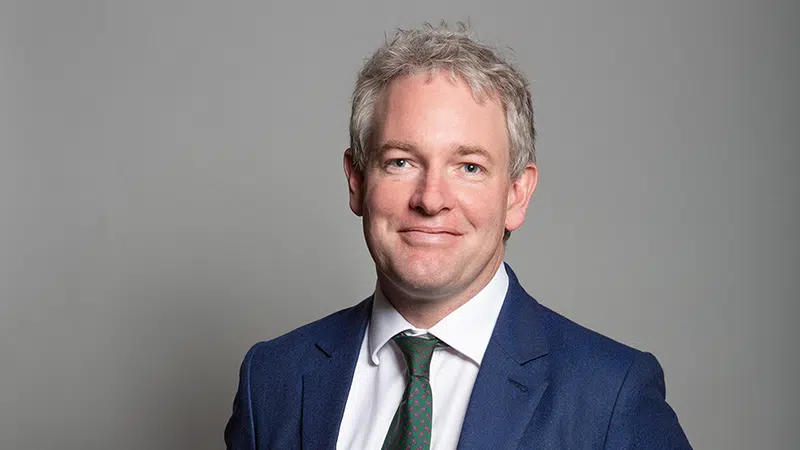 Marriage between a man and a woman is "the only possible basis for a safe and successful society", a Conservative MP has said.
Danny Kruger, who was chief speechwriter to former PM David Cameron from 2006 to 2008, told the National Conservatism Conference last week that "the normative family – held together by marriage, by mother and father sticking together for the sake of the children and the sake of their own parents and for the sake of themselves".
Society should reward the selflessness embodied in marriage, he said: "Marriage is not all about you. It's not just a private arrangement. It's a public act, by which you undertake to live for someone else, and for wider society; and wider society should recognise and reward this undertaking."
Former Health Secretary Matt Hancock was appalled, calling it "so offensive". Covering his face with his hands ahead of being shown a clip from the speech, he told Jon Sopel, "I don't want to hear it again". Hancock quit as Health Secretary in disgrace in 2021 when he was caught having an affair with an aide during the UK's lockdowns. He subsequently left his wife, the mother of his three children, to live with his mistress.
The Prime Minister's spokesman distanced Rishi Sunak from Kruger's remarks. Sunak "does not agree with a Conservative MP's claim about the role of conventional family values in society", the BBC reported.
Journalist Melanie McDonagh rallied to Kruger's defence, however, noting his remarks "would once have come into the class of things so obvious as to not need saying". The idea that defending marriage as the bedrock of society is "daringly controversial" tells you "a lot about where we're at now", she added.
There can be no doubt that Kruger is right to highlight the foundational role of man-woman marriage in forging a successful society, which is continually borne out by research.
It is a great pity that the Prime Minister felt a need to distance himself from the "conventional family values" that until a few years ago would have been a consensus across the political divide. The UK desperately needs to regain its moral compass on this issue. We applaud Kruger for speaking out, but it is a truth many don't want to hear.