51 billion reasons to support marriage
Professor David Paton is a leading expert on the economic impact of family policies around such things as sex education and teenage pregnancy. I spoke to him about the £51 billion annual cost to the taxpayer of marriage breakdowns, and the negative impact that ever more explicit sex education is having on the economy and society.
He explains that economists focus on objective data, and not the rights and wrongs of policy decisions. It is clear that "teenage pregnancy, emotional development, psychological problems" are "certainly worse" for children from non-traditional family backgrounds. "The data is very, very strong on that".
From an economic perspective, the "fundamental purpose" of marriage, he says, is to attach children to their parents. This means we can "get on with our lives", without the cost of "the state having to intervene". "There is a social purpose of traditional marriage", he says, "that benefits society as a whole". The state should recognise and promote that.
When sex education is mandated in schools, Prof. Paton says, teenage pregnancies increase. Schools are teaching government-supported schemes that normalise underage sexual activity. This has huge economic (let alone social and moral) consequences. Professor Paton says that "we shouldn't have a law mandating sex education". But when the Government does provide resources for schools, they should include "the importance of marriage" and "delaying sexual activity".
He also recommends parents ask to see the detail of what their children are being taught – parents have to start to take control. Be reasonable, he concludes, but get involved with the school even at governor level.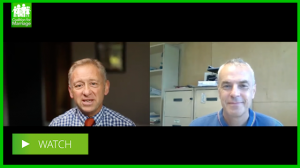 At C4M, we know the data overwhelmingly supports traditional marriage as the best relationship type in terms of outcomes for the economy, society, adults and children. The Government knows this too. So we call on them to support the teaching of real marriage in our schools, and the promotion of healthy real marriages through national policies.